Is Twitch Affiliate Worth It? Top 7 Factors to Consider
The day you would have been waiting for, is finally here.
The Get Started button has finally been activated on your Path to Affiliate. You've also received an email about it. That's awesome! You've definitely done some things right in the past few months or days to get here.
So should you level up, or should you continue streaming like now?
The answer – it depends.
In this article, we'll discuss 7 top factors to consider while signing up to be a Twitch Affiliate. We'll cover the pros and cons, and how safe it is to sign up to be a Twitch Affiliate. You can then decide on an answer based on your immediate goals and long-term plan.
Let's get started.
With the most burning question:
Is Twitch Affiliate Worth it?
If you are thinking of continuing to stream only on Twitch as a major channel, it can be worth it to start monetizing with Twitch Affiliate. However, it might not be worth it if you are still exploring other streaming platforms, like YouTube or Facebook Live by multistreaming.
The biggest major drawback of Twitch Affiliate is its exclusivity clause. This is a part of the standard affiliate agreement. It implies you will not be able to multi-stream on other platforms simultaneously. Thus missing out on the opportunity in this crucial initial period of building your brand on multiple platforms.
In fact, you can't post that live stream content anywhere other than Twitch for up to 24 hours. So to continue building up your presence on other platforms, you'll have to come up with more original content or rehash old content.
But at the same time, Twitch Affiliate gives you a stage to be recognized as a serious streamer, who is in it for the long run. You can even start earning on Twitch, through subs, bits, and ads. Even though it might not amount to much, it'll be a start.
Top 7 Factors to Consider While Signing Up for Twitch Affiliate
Here are the top 7 factors to keep in mind, while signing up to be a Twitch Affiliate:
Your standing in the streaming community
You are competing with 112,400 average concurrent streamers or 9.3 MILLION unique creators streaming each month on Twitch. (source: TwitchTracker)
With Twitch Affiliate, you receive a standing amongst this wide streaming community of being a serious streamer, in it for real. This holds even more importance if Twitch is your platform of choice to stream. With Twitch Affiliate, you get a stage to be recognized as a high potential streamer on Twitch.
Benefits over non-affiliated and non-partnered (or all) streamers
The major advantages that affiliates get over non-affiliated and non-partnered streamers are:
Opening up of revenue streams: You get the ability to monetize your stream with subs, bits, and ads
Transcoding: Affiliates get priority over non-affiliated and non-partnered channels for transcoding options. With Transcoding, your viewers can get video quality options.
Reruns and Premiers: You can rebroadcast past content and show off new videos to the audience in a premier. This option is not available to non-affiliated and non-partnered channels.
Channel Points: You get access to Channel Points. It is a customizable points program to engage better with your community. This can be a great way to increase engagement in a chat as it scales with the number of concurrent viewers. However, they don't add any other form of value to the stream. That's because they don't increase watch time, or have a tangible effect outside of chat.
Polls: Through polls, you can get feedback from their community on any topic. This feature might not be a great upgrade though, as you can conduct straw polls on chat as well.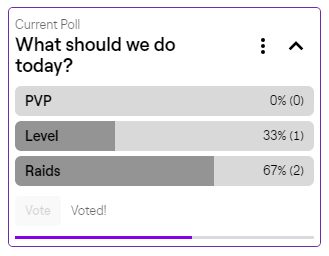 Your earning potential from streaming
With Twitch Affiliate, you can start gaining some serious subscribers. With that, you can start upping your earning potential. While it may not amount to much in the beginning, it's somewhere you can make a start.
Essentially, you will gain access to Twitch revenue streams like Subs, Bits, and Ads when you sign up.
But does it make Twitch Affiliate worth it?
Well, it depends.
If you think you will start cashing in dollars on day 1, that's not going to happen. Like anything else on the world wide web, even streaming can take at least a while to become a serious money-making machine for you.
The biggest catch here is you need to have at least $100 in earnings before Twitch gives you a payout.
Consider this:
There is a total of 3 tiers your subscribers can sign up for. Rates vary from options: $4.99, $9.99, or $24.99 a month, but only with a 50% applicable payout. That means you need to have at least 40 total subs before being able to cash out earnings.
You only receive $0.01 for each Bit used in your chat. That's 1 cent for each bit. Or 1 dollar for 100 bits. That's it.
With ads, the amount varies depending on how many viewers you get, and how many of them are using Adblock on Twitch. But again, it would not amount to much at this stage.
You can read more about the revenue streams you will get access to, and payout conditions here.
Possibility of multi-streaming
One of the biggest drawbacks of Twitch Affiliate is the exclusivity clause.
While you're streaming on Twitch, you would not be able to multi-stream. You would also not be able to post that content elsewhere for 1 day.
This limits the reach of that content to only Twitch. For engaging with your community on other platforms, you will either have to rehash old content or create new content.
While you're at the stage of Twitch Affiliate, you are still somewhere at the start of your streaming career. At this stage, it is important to increase your reach across multiple platforms. But at the same time, if you would rather just focus your energy on one platform, Twitch, this factor can be moot.
Twitch as a streaming platform and its future
This is another factor to consider, especially if you are planning to continue with Twitch as a solo or your main platform.
Twitch may come to many as a natural choice when it comes to streaming. From the start, Twitch's focus has remained on streaming content. And due to this focus, they have built-in super-friendly features for streamers. This includes in-stream monetization and engagement methods.
But the future of niche platforms remains to be seen. Especially, since there is a recent trend of social media platforms supporting and promoting multiple types of content.
Majors like YouTube and Facebook Gaming are now into the world of streaming as well. They are programming features into their current algorithms to even promote streaming content. As an early streamer, you should ideally take advantage of multi-streaming. Explore other platforms to decide which one best suits your content type and target audience.
Viewer experience
As you multistream and identify where your audience is, another factor to think about is viewer experience.
Does affiliate streamer's viewer experience improve over non-affiliated and non-partnered streamers?
Yes, it does in some ways. By becoming an affiliate, you are able to gain subscribers. As a result, you would be able to activate emotes and engage with your community in a better way. They are a mechanism to customize your channel and reward your subscribers. With emotes, your viewers can engage with you in a better way. They then start identifying themselves as a part of your community. This in fact comes close to how a partner will potentially engage with their community too.
However, at the heart of the viewer experience, lies content and your way of delivering it. Your audience will keep coming back for the unique and new experiences only you are able to give them, above everything else.
Tailor your delivery and engagement strategy best suited for the viewer experience. This can be based on where you stream your content, rather than the other way around.
Twitch support
Twitch does not offer any dedicated support for affiliates. This is not desirable, since any type of support to make it as a streamer at this stage would have helped greatly. This could have included streamer growth support and technical support. But Twitch, unfortunately, doesn't extend a helping hand at this stage.
This brings us to the next section of this article on –
Pros and Cons of Twitch Affiliate
To sum up, from the factors covered in the section before, here are the pros and cons of becoming a Twitch Affiliate:
FACTOR
PROS
CONS
Your standing in the streaming community
Gives you a standing of a serious streamer in the streaming community. Opens up the potential to turn it into a professional career
Benefits over non-affiliated and non-partnered (or all) streamers
Opening up of revenue streams – subs, bits, and ads
You get priority access to transcoding or quality options
Extra features like reruns and premiers, channel points and polls
You can create and disseminate your own emotes!
VODs are stored for 14 days only
No Twitch dedicated support
The extra features are only an artificial distinction in real
Your earning potential from streaming
Your earning potential with Twitch increases, opening up revenue streams like subs, bits, ads, etc.
You have to earn at least $100 before you can cash out your payment You will also receive a smaller payout % and pay a higher payout fee in comparison to partners
Possibility of multi-streaming
N/A
Content exclusivity clause as a part of the Twitch Affiliate Agreement. You can't multi-stream or be on other platforms simultaneously The content you stream on Twitch also has to stay there exclusively for 24 hours. This limits the reach of that content to a single platform.
Twitch as a streaming platform and its future
Built-in features to support and monetize streamers due to focus on streaming as the sole content type
Other platforms can possibly catch up to these features and surpass Twitch
Viewer experience
Your viewer experience becomes better on Twitch through subs, emotes, bits, etc. Your subscribers get the same advantages as if you were a partner, except limit on emotes
This advantage is only specific to Twitch You can shape your viewer experience and content delivery strategy based on the platform
Twitch support
N/A
No dedicated help from Twitch to build your stream
Is Twitch Affiliate Safe?
Another question some people have related to this topic –
Is Twitch Affiliate safe, given that Twitch is collecting my personal data?
Well, my friend, best believe nothing on the internet is 100% safe. It is a possibility that any hacker with malicious intent may be able to extract your information from Twitch.
But if you're only worried about Twitch sharing your data with your viewers, then there's no need to. That is because Twitch has a strict privacy policy. They may only disclose your personal information in specific situations only, like these.
You can read more about Twitch's privacy policy here to understand it better.
Final Thoughts
Twitch Affiliate is a great milestone to hit on your streaming journey. You are definitely doing some things better than most streamers out there. So, kudos!
But consider this –
It is only the start of your (potentially) professional streaming journey. At this point, you should multi-stream to make your content accessible across platforms. This can help you create a strong base of following from the start.
The streamers who are able to create waves, do so with their content, more than anything else. Remember this as you hustle and work on making a name for yourself. For more details on Twitch Affiliate vs Partner, read my recent article here.